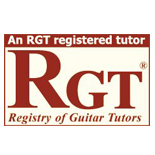 FULL MEMBER OF THE RGT, REGISTRY OF GUITAR TUTORS
The world's premier organisation for guitar teachers. The Registry of Guitar Tutors was established in 1992 with the aims of improving the status and profile of guitar teachers, and helping to ensure their professional recognition within the mainstream of music education, by the establishment of an accredited range of comprehensive and well structured teaching programmes.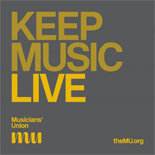 FULL MEMBER OF THE MUSICIANS' UNION
A globally-respected organisation of over 30,000 musicians working in all sectors of the music business. Click here to find out more.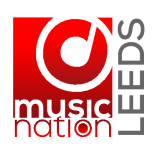 MUSIC NATION LEEDS
Tom Elliott also works with Music Nation Leeds, please check them out, headed up by Jonathan Vipond, you can access Band Class Programmes, Master Classes by leading international and contemporary musicians, and lots of other great services.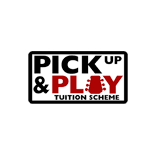 PICK UP AN PLAY TUITION SCHEME
Technote Music supply beginner guitars to major retailers including Argos, Amazon, Tesco and Toys R Us. A 'lesson voucher' is included with every one of their guitars offering the purchaser a short free introductory guitar lesson (20 minutes minimum) with a participating RGT guitar teacher.