Hi I'm Tom Elliott and welcome to my site. With over 25 years playing experience, I provide students with an approach that is fun, informal, and a frustration free way of learning guitar to whatever level you want to achieve. Through guitar lessons you can achieve your goals quicker, build confidence in your ability, and learn at your own pace. With guitar lessons you will gain the experience and the means to understand the techniques, the notes and chords you are playing, and how and how to apply them.
All lessons are given from my studio giving you access to all the modern and traditional methods to help your guitar playing, and understanding of music. Located in Bramley Leeds, it is easily accessible for students from Leeds and Bradford as well as across West Yorkshire, being only a short walk from Bramley train station and has easy access to bus routes between Leeds and Bradford.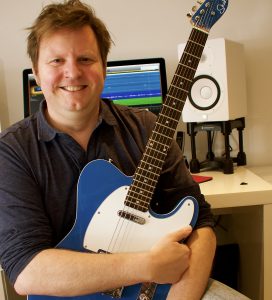 Free Introductory Guitar Lesson

Full Member of the Registry of Guitar Tutors

DBS Certified

07952274511
If you want to get in touch or just need some advice please

'Click Here'
What My Students Say: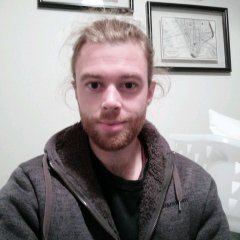 Tom is a fantastic guitar teacher. He's willing to delve into whatever guitar stuff you're into, learn songs that he's never played or even heard before, and has a wealth of knowledge about music that he so passionately shares. This all makes for a brilliant learning experience. But more than that, I got the sense that Tom actually cares about more than just your musical prowess; he asks about you as a person and listens patiently to what you have to say. All in all, a great way to spend an hour. Thanks, Tom.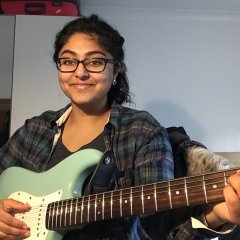 Tom has really helped me to improve my guitar playing as well as introducing me to a variety of music over the past couple of years. His passion for music is infectious and makes his lessons that much more enjoyable!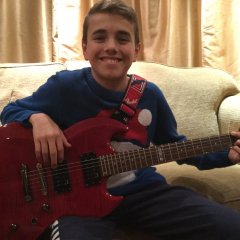 I'm Isaac. I am 15 and I have been having lessons with Tom for a number of years. Tom suggested I should audition for Leeds College of Music and their Saturday Music School. I auditioned and was offered a place. I really like Tom's lessons because he has a very good way of teaching and makes it fun and challenging at the same time!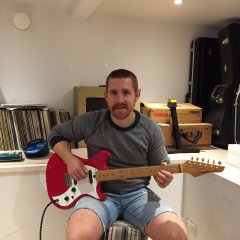 I have now been playing guitar for a year and am at a level of both playing and understanding that far exceeds any expectations that I had.
I was given a guitar by my wife that she had as a teenager and rediscovered in a cupboard in her parents house. For the first few months I was able to learn basic chords and a few songs to play along to using YouTube. However the enthusiasm that I started with quickly dried up as the learning was superficial. To remedy this I started casual half hour lessons with another teacher, this was both expensive and rushed and still did not give me the understanding I was looking for.
I started with Tom back in the winter 2015 and haven't looked back. Tom is enthusiastic, understanding and patient, aligning my lessons to the direction I want to take my music. He is teaching ME to play, rather than just teaching guitar. I would recommend his teaching to anyone who wants to learn and is keen to develop.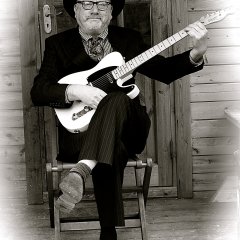 Tom is a gifted, patient, and resourceful teacher with a passion for passing his love of the guitar to others. Learning guitar was something on my bucket list' when I retired and I'm glad to have Tom to work with in achieving that goal.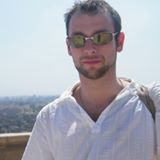 Tom is an amazing tutor, laid back and makes learning guitar a fun and immersive experience! In the few months I've been learning with him my playing and technique has come on leaps and bounds. Lessons are suited to your own needs and always fly by. Great guy!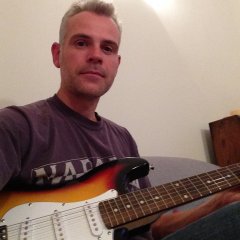 I really enjoyed my lessons with Tom. He got me playing quickly and always gave me good challenges to progress my skills. Definitely recommended to others!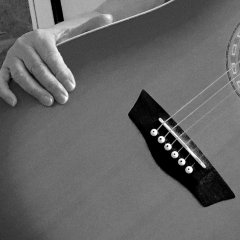 I have always wanted to play the guitar and after retiring found the perfect time to learn. Tom is extremely patient and I am progressing steadily. I would certainly recommend him as the perfect tutor.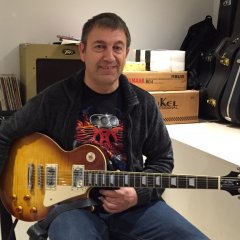 After many years of playing the same old things on the guitar and making no progress I decided to look for a tutor who could teach me what I needed and at a time to suit me. I work away from home so I needed a tutor who could be flexible with lesson days, and someone who could teach me about music theory. Tom provided me with both. I felt after the first lesson that I could start making progress again. Tom was able to show me some fingering techniques which helped me to overcome some difficulties I had. I have learned a lot about music theory which has also helped with my playing. He is easy to get on with, helpful, very knowledgeable and makes good coffee.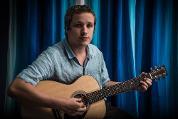 Since I began taking guitar lessons with Tom, my ability to play the guitar and my understanding of how music works has already progressed to a point I previously believed I would never be able to achieve. His lessons are informative, challenging, and enjoyable, and his patient and friendly personality lends itself to teaching. He tailors his lessons to develop the styles and techniques that I want to play, based on the things I may request as well as showing me related techniques which expand my knowledge as a player.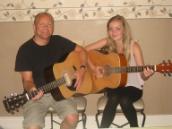 Tom is teaching myself and my 13 year old daughter. We both started in February this year as complete novices but even though my daughter has progressed quicker than me Tom is able to plan a lesson which involves us both and keeps us interested even with our different levels of playing.
In the short time that we have had lessons, we have learnt different techniques, styles, chords and scales. If there is a particular song that we would like to play, Tom will study it, learn it, then teach us it. I am not at the lesson every week but have no worries about Tom teaching my daughter on her own. We enjoy Tom's lessons because of his enthusiasm for playing the guitar and would recommend him to teach anyone regardless of age or standard. Thank you Tom.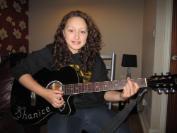 My daughter has been having guitar lessons for the last few months and is really enjoying them. Tom is a very good tutor who understands the needs of a young teenager! Tom allows my daughter to progress at her own level whilst encouraging and steadily stretching her musical ability. The whole family are comfortable with Tom in our home, he is reliable and enthusiastic about teaching – highly recommended to any one considering lessons.'
Debbie Sinclair (Mum)
' Toms a cool teacher – he is a really good guitar player. I am learning to play chords and read music. I have a lesson at home every week and I practice after school by myself. Tom isn't like a teacher at school so i enjoy him coming every week and want to learn how to play a full song.'
(Shanice, Pupil)